Considering a kitchen remodel? Not all countertops are created equally.
With so many options on the market, it can be hard to decide what countertop material is right for your kitchen. While it may be tempting to choose a countertop based on aesthetics alone, it's important to consider the durability, cost, and maintenance before making a decision. Here are some popular options and need-to-know details about each.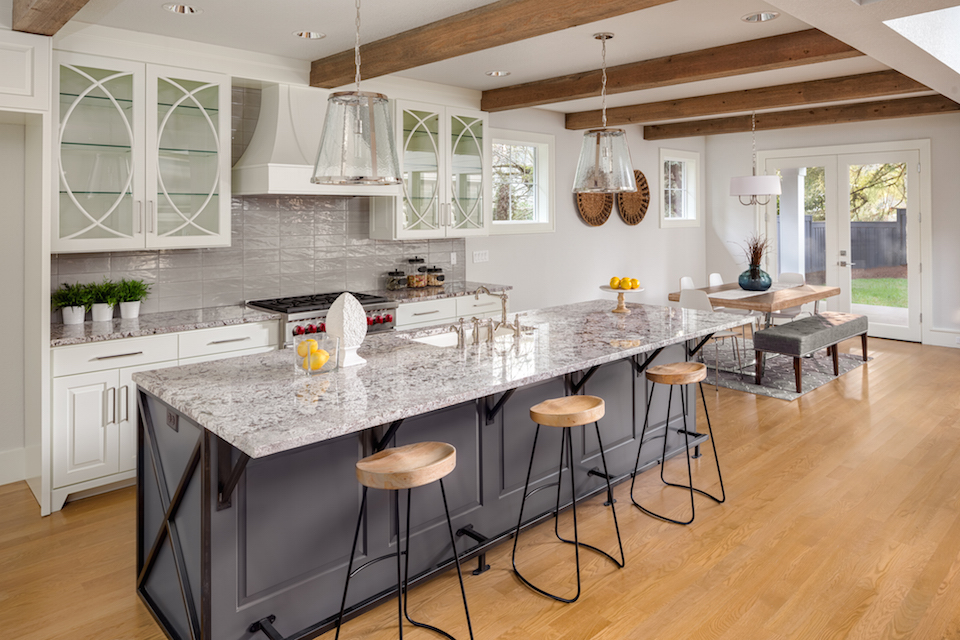 Granite
Once only found in high-end kitchens, granite has made its way to the heart of more and more homes. This durable, natural stone comes in a vast array of colors such as beige, black, brown, red, white and green. Because of its porous nature, granite must be sealed on a yearly basis. Even when properly sealed, it's important to wipe up oils, wines, acids, and sodas immediately, as well as use a stone cleaner for routine cleaning. Cost varies depending on color and complexity but has become more affordable with granite's increase in popularity.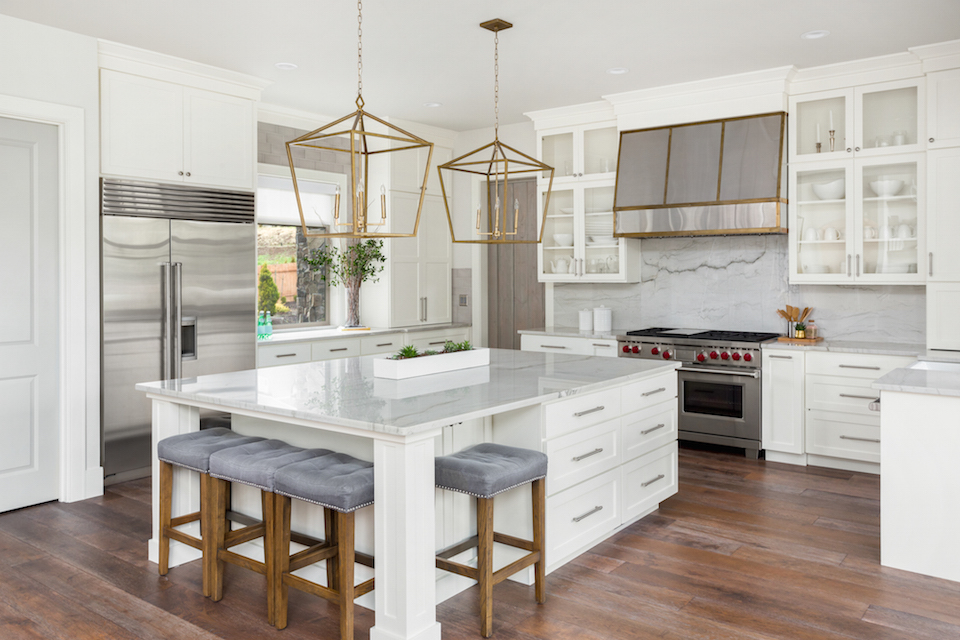 Quartz
Quartz, often resembling granite or marble, is an engineered mix of mineral and resin. This extremely durable, low-maintenance material is a great alternative for busy kitchens. Quartz is harder and less porous than granite, so it doesn't require sealing or polishing. It comes in a variety of colors and patterns and looks great in both traditional and contemporary kitchens. Quartz is scratch, stain, heat, and acid-resistant. Because quartz is manufactured, it doesn't have natural color variations and veins. When shopping, looking at a small sample rather than a big slab will suffice.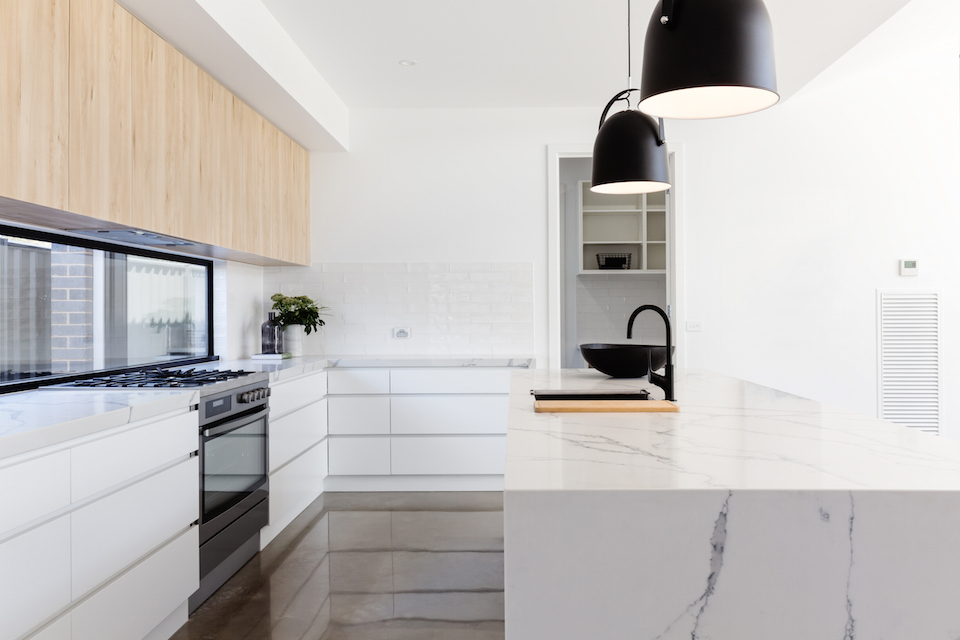 Marble
Marble is a timeless and stunning option for a traditional or contemporary kitchen and is usually the most expensive. Carrara and Calacatta marble are synonymous with luxury, and instantly give your kitchen an elegant look. However, marble is very porous and has a high probability of becoming stained. If you choose marble, it's important to seal it frequently and properly. Also, be wary as chips and scratches may occur.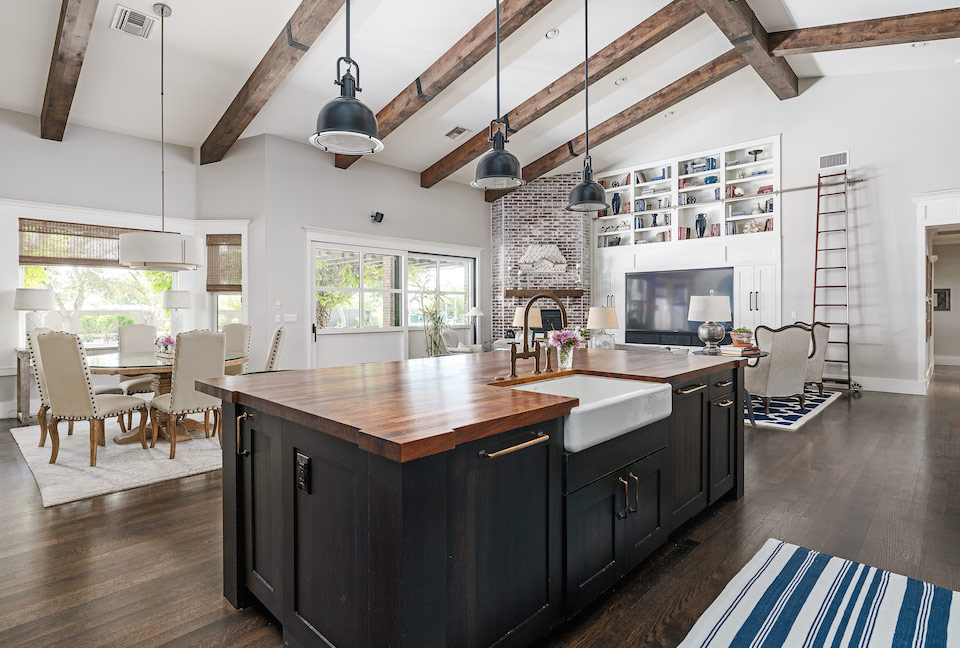 Wood
Those opting for a warm, traditional cottage kitchen may gravitate toward butcher block-style wood countertops. These countertops require regular maintenance in order to maintain the wood's natural beauty, so it's recommended that you oil the surface with a mineral oil every four to six weeks. If not properly cared for, wood countertops will warp and crack. On the plus side, properly sealed wood countertops are sanitary and you can cut directly on the surface without damaging knives. Wood is also heat-resistant, which means you can place hot pots and pans directly on the surface.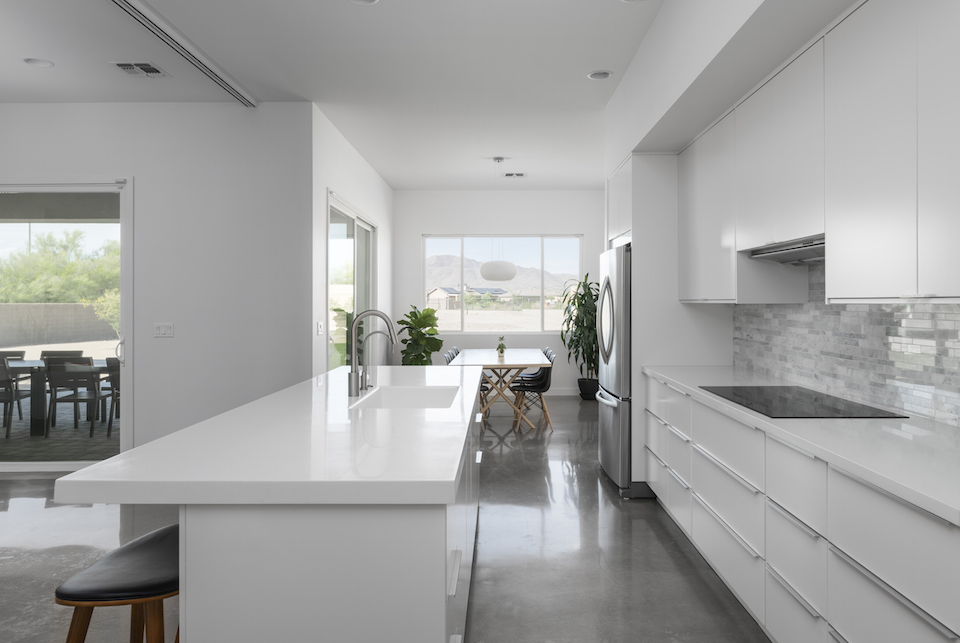 Laminate
Laminate is perhaps the most cost-effective option available. Not only is it durable it's also low-maintenance. Laminate is a great selection for those on a budget, and it comes in far more options than the familiar wood copycat – both neutral and bright colors are available. Laminate countertops are water-resistant but susceptible to scratches and heat damage, so be sure to use cutting boards and trivets when preparing and serving food.